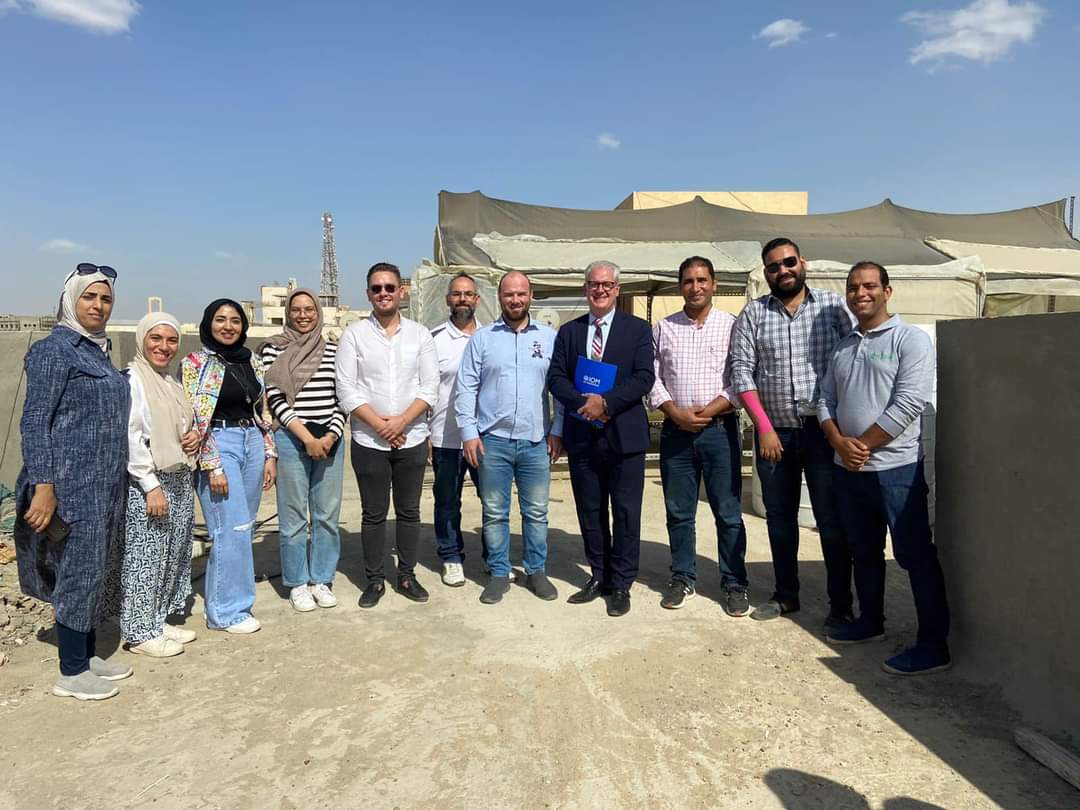 Watan believes in the importance of the climate change issue, and it aims to create new job opportunities and resources, especially in refugee communities.
Our organization, in cooperation with IOM, established a hydroponics project. The project is funded by the Embassy of Japan in Egypt, the European Union (RDPP North Africa) and the executing company of the project, Schaduf.
The head of the mission of IOM in Egypt, Mr. Laurent MJ De Boeck, visited Watan to review the latest developments on the project.
This visit was a part of press coverage from the international news agency Reuters, which conducted interviews with the beneficiaries and the agricultural engineers supervising the construction of the project.