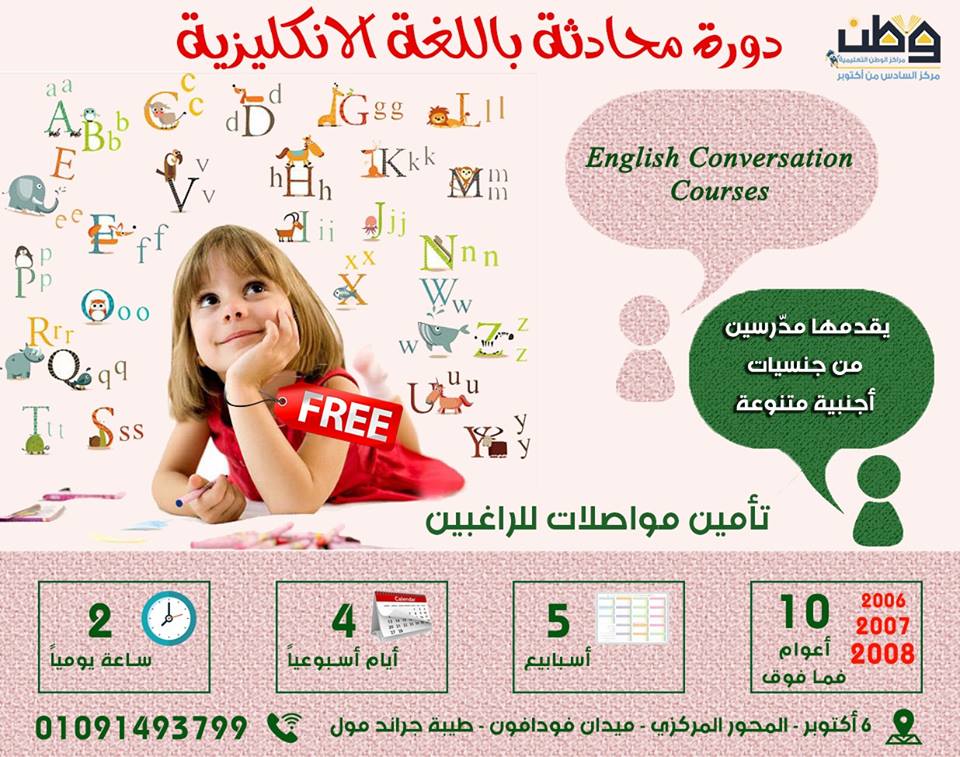 Good news to the parents of our dear students:
As part of a series of summer programs aimed at building the character of the student and enhance his self-confidence and dictate his time to what is useful and unique.
Watan Education Center offers to our dear children a Free Course
>>>> Conversation Course in English <<<<
By selected trainers from different nationalities
Target Group:
Students 10 years and older - males and females
Program Goals :
1 - Ability to hear and understand the basics of English.
2 - Simple reading and writing in English.
3. Building the ability to communicate with others.
4. Ability to write short stories and use brainstorming .
Duration of the program:
Five weeks at a rate of 20 sessions 4 days a week - 40 training hours.
For inquiries or registration please contact: 01091493799
Or through our visit to the center located at:
6th of October City - Central Axis- Vodafone Square - Tiba Grand Mall.
Make sure your children are registered. Places are limited,
transportation is available for those wishing